Cisco SMARTnet - 1 Year **

8 x 5 x 4 - Carry-in - Maintenance - Parts
* Image(s) and product specifications may not represent actual product and are subject to change
Cisco
MFR Part #
CON-SNTE-3845HSEC
FrontierPC WebID:
10643855
Features:
Cisco Technical Support Services such as Cisco SMARTnet support help enable improved productivity and can increase operational efficiency by complementing your in-house resources with world-class networking expertise. It can maximize availability and minimize risks for systems running mission-critical applications.
Quick Specs:
8 x 5 x 4
Carry-in
Maintenance
Parts
Weight:5.00 lb


** NOTE: This product cannot be returned once the packaging has been opened unless the item is defective.
General Information
| | |
| --- | --- |
| Manufacturer: | Cisco Systems, Inc |
| Manufacturer Part Number: | CON-SNTE-3845HSEC |
| Manufacturer Website Address: | http://www.cisco.com |
| Brand Name: | Cisco |
| Service Name: | SMARTnet |
| Product Type: | Service |
Service Information
Service Main Type:
Maintenance
Service Characteristic:
Parts
Service Description:
8x5x4
Service Details:

Software support includes maintenance, minor and major updates for your licensed feature set
Web knowledge base access includes a substantial database of product information and a robust set of technical and analytical tools that help facilitate knowledge transfer to your internal staff
The Cisco TAC has a sophisticated call routing system that quickly routes you to the correct technology personnel for expert assistance and faster resolution

Note: Domestic resellers purchasing for International locations will be subject to an additional fee

Provided Support:
Email Support
New Releases Update
Phone Support
Web Knowledge Base Access
Service Availability:
8 x 5
Service Response Time:
4 Hour
Service Location:
Carry-in
Service Duration:
1 Year
Product Supported:

CISCO3845-HSEC/K9: Cisco 3845 Security Bundle,AIM-VPN-HPII-PLUS,Adv. IP Serv,64F/256D
Write your product review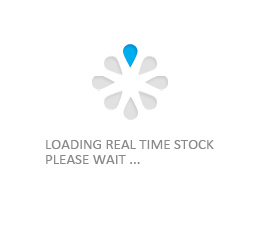 Payment Options
We accept:
In-Store Cash/Debit (Vancouver)
Email Money Transfer
Online Bill Payment
Purchase Orders*
*We accept purchase orders ($250 minimum) from major corporations and all levels of government and educational institutions. Amex accepted for phone orders only.