Microsoft Windows 7 Ultimate - 64-bit - Complete Product - 1 PC

Standard Retail - PC - French
* Image(s) and product specifications may not represent actual product and are subject to change
Microsoft
MFR Part #
GLC-00199
FrontierPC WebID:
1013909130
Features:
Windows 7 Ultimate gives you everything Home Premium and Professional offers plus added security features and the flexibility to work in multiple languages. Create a home network and share all of your favorite photos, videos and music. You can even watch TV programs for free, whenever and wherever you want.
Quick Specs:
Standard Retail
PC
French
Weight:0.40 lb


General Information
| | |
| --- | --- |
| Manufacturer: | Microsoft Corporation |
| Manufacturer Part Number: | GLC-00199 |
| Manufacturer Website Address: | http://www.microsoft.ca |
| | http://www.microsoft.com |
| Brand Name: | Microsoft |
| Product Name: | Windows 7 Ultimate - 64-bit |
| Package Type: | Retail |
| Distribution Media/Method: | DVD-ROM |
| Product Type: | Operating System |
Product Information
Software Sub Type:
Client
Software Name:
Windows 7 Ultimate 64-bit
Features:

Better protect your computer data:

Help prevent theft or loss of data: Use BitLocker and BitLocker To Go to better protect your valuable files even on removable drives such as USB devices.

Easily access corporate network resources without VPN1:

Get remote services with DirectAccess: Access corporate resources seamlessly when you're on the Internet, without having to initiate a VPN connection.

Work in the language of your choice:

Work in the language of your choice: Switch between any of 35 languages as easily as logging off and back on again.

Language Supported:
French
Platform Supported:
PC
License Information
| | |
| --- | --- |
| License Type: | Complete Product |
| License Pricing: | Standard |
| License Quantity: | 1 PC |
Miscellaneous
System Requirements:

Processor (64-bit):

Hard Disk:

Memory:

Optical Drive:

DVD/CD authoring requires

Others:

DirectX 9 graphics processor with WDDM 1.0 or later driver
Depending on resolution, video playback may require additional memory and advanced graphics hardware
Music and sound require audio output
Internet access required to use some features
Requires DirectAccess client computers and a DirectAccess server with Windows Server 2008 R2 on the edge of a corporate network
For some Windows Media Center functionality, a TV tuner and additional hardware may be required. Windows Touch and Windows Tablet require specific hardware
HomeGroup requires a network and PCs with Windows 7
BitLocker requires TPM1.2; BitLocker To Go requires a USB flash drive
Windows XP Mode requires an additional 1GB of RAM, an additional 15GB of available disk space, and a processor capable of hardware virtualization, with Intel-VT or AMD-V turned on

Note: Must be running a genuine copy of the Windows XP or Windows Vista operating systems.
Write your product review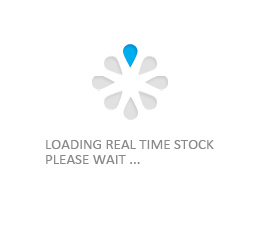 Payment Options
We accept:
In-Store Cash/Debit (Vancouver)
Email Money Transfer
Online Bill Payment
Purchase Orders*
*We accept purchase orders ($250 minimum) from major corporations and all levels of government and educational institutions. Amex accepted for phone orders only.