HP Microsoft Windows Server 2008 R2 Standard Edition - ROK - 64-bit - License and Media - 1 Server, 5 CAL

OEM - PC - English, German, French, Italian, Spanish
* Image(s) and product specifications may not represent actual product and are subject to change
FrontierPC WebID:
1015335084
Features:
Windows Server 2008 R2 Standard is the most robust Windows Server operating system to date. With built-in, enhanced Web capabilities and included virtualization technology, Windows Server 2008 R2 Standard is designed to increase the reliability and flexibility of your server infrastructure while helping save time and reduce costs.
Quick Specs:
OEM
PC
English, German, French, Italian, Spanish
Weight:0.66 lb


General Information
| | |
| --- | --- |
| Manufacturer: | Hewlett-Packard |
| Manufacturer Part Number: | 589256-B21 |
| Manufacturer Website Address: | http://www.hp.com |
| | http://www.hp.com/ca |
| Brand Name: | HP |
| Product Name: | Microsoft Windows Server 2008 R2 Standard Edition - ROK - 64-bit |
| Distribution Media/Method: | DVD-ROM |
| Product Type: | Operating System |
Product Information
Software Sub Type:
Server
Software Name:
Microsoft Windows Server 2008 R2 Standard 64-bit Reseller Option Kit
Features:

AD Rights Management Services
BranchCache Content Server
DirectAccess
Hyper-V
Internet Information Services 7.5
Network Access Protection
Remote Desktop Services
Server Core
Server Manager
Windows Deployment Services
Windows PowerShellTM

Language Supported:
English
French
German
Italian
Spanish
Platform Supported:
PC
License Information
| | |
| --- | --- |
| License Type: | License and Media |
| License Pricing: | OEM |
| License Quantity: | 1 Server |
| | 5 CAL |
| Licensing Program: | Reseller Option Kit (ROK) |
| License Details: | BIOS lock (will work only on systems of this manufacturer) - Reseller Option Kit (ROK) |
Miscellaneous
System Requirements:

Processor (64-bit):

Hard Disk*:

32 GB or greater (Minimum)

Memory:

512 MB RAM (Minimum)
32 GB RAM (Maximum)

Optical Drive:

Others:

Super VGA (800 × 600) or higher resolution monitor
Keyboard and Microsoft Mouse (or compatible pointing device)
Internet access

* Computers with more than 16 GB of RAM will require more disk space for paging, hibernation, and dump files.

Note:

Actual requirements will vary based on your system configuration, and the applications and features you choose to install. Processor performance is dependent upon not only the clock frequency of the processor, but the number of cores and the size of the processor cache. Disk space requirements for the system partition are approximate. Additional available hard disk space may be required if you are installing over a network
Write your product review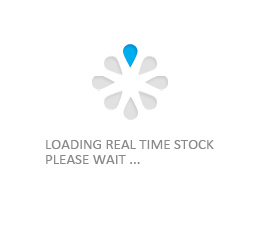 Payment Options
We accept:
In-Store Cash/Debit (Vancouver)
Email Money Transfer
Online Bill Payment
Purchase Orders*
*We accept purchase orders ($250 minimum) from major corporations and all levels of government and educational institutions. Amex accepted for phone orders only.